BLKMA specializes in the production of
desktop CNC plasma cutting machine
,which is mainly used for cutting blanks of special-shaped parts in pipeline processing. The machining mode adopted by the machine is a process between laser cutting and plasma cutting, which has the characteristics of moderate cutting performance, moderate equipment procurement cost, and high machining accuracy. The general desktop plasma cutting machine is made up of high-precision CNC machine tools and the most advanced technology in the world. Sean CNC technology YC series desktop
plasma cutting machine
not only has the characteristics of ordinary
CNC plasma cutting machine
but also has the characteristics that:
Roughness of incision Ra≤12.5, the verticality of incision≤2°. The incision quality has reached the lower limit of the quality of the laser cut.
The slit width of the laser NC cutting machine is about 1/2 the width of ordinary plasma.
The cutting dimension precision of the laser NC cutting machine is double that of ordinary plasma cutting.
The speed of laser cutting machine is higher than that of laser cutting.
Laser cutting has more advantages over laser cutting in cutting thick plate.
The service life of the power electrode and nozzle of the laser NC cutting machine is much higher than that of ordinary plasma power electrode and nozzle, which is 5-7 times of the normal plasma cutting.
The cost of equipment investment and operation cost are only 1/4 to 1/10 of the laser cutting machine.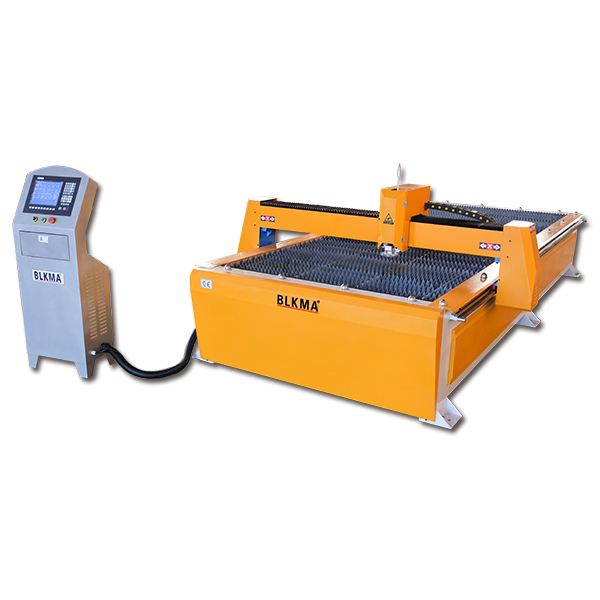 Secondly, to choose the matching motor for the desktop fine
CNC plasma cutting machine
, we need to comprehensively compare the use and processing performance of the stepper motor and ac servo motor. Stepper motor is a kind of discrete motion device, which has the essential relation to modern digital control technology. In the current domestic digital control system, the stepper motor is widely used. With the emergence of digital ac servo system, ac servo motor is more and more used in digital control system. In order to adapt to the development trend of digital control, most of the motion control systems adopt stepper motor or full digital ac servo motor as the motor.