Angle Shearing Machine Performance Features:
Model

Sheet thickness(mm)

Angle size(mm)

Weight(kg)

Dimensions(mm)

L*W*H

YJ-3*120

3

120*120

200

540*540*1180

QD-1.2*80

1.2

80*80

70

650*300*1000
There are two types: hydraulic and pneumatic type and it's used for notching or cutting right angle on sheet metal, this angle shearing machine has a steel welded structure which confirms enough stiffness and physical strength. Adopt hydraulic drive. Can adjust the angle between 40˚-130˚, and this machine has a small size, lightweight, and a novel structure. It is suitable to process metal plate with a fast and accurate processing and the notching quality is good. This two kind of angle shearing machine is very different, the pneumatic type maximum thickness is 1.2mm, but the hydraulic angle shearing machine maximum thickness is 3mm, and the weight also different, hydraulic angle shearing machine is 200kg, but pneumatic angle shearing machine just 70kg. So the nice thing about the pneumatic angle shearing machine that it is flexible. BLKMA brand has always been a professional manufacturer of angle shearing machine, we can provide customers with very professional purchasing advice to help customers more reasonable match and choose the corresponding machines for saving cost and improve work efficiency. At the same time, the rectangular duct machine can provide the corresponding motor power and voltage according to the customer's local power environment to ensure customers in different parts of the world can safely use BLKMA's angle shearing machine. Based on the quality of the product management, its excellent quality, innovative design, reasonable price, and improve after-sales service to win the majority of Chinese and foreign customers praise. BLKMA Brand is popular in the market domestic and abroad. The BLKMA brand is the best choice. BLKMA company specializes in manufacturing and sales of air duct line II, III, IV, V, CNC angle steel flange production line, shear, folding, machine, bender, duct zipper, spiral former, CNC plasma cutter, elbow maker, TDF flange machine, grooving machine, slip roller machine and so on.
Angle Shearing Machine Basic Configuration:
One motor
One electronic box
One control electric system
One cylinder
One hydraulic system
One foot switch
Four pulley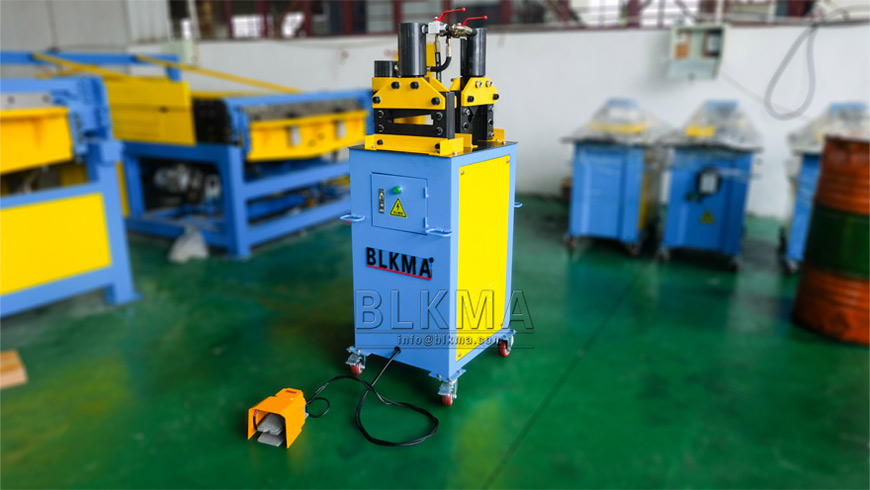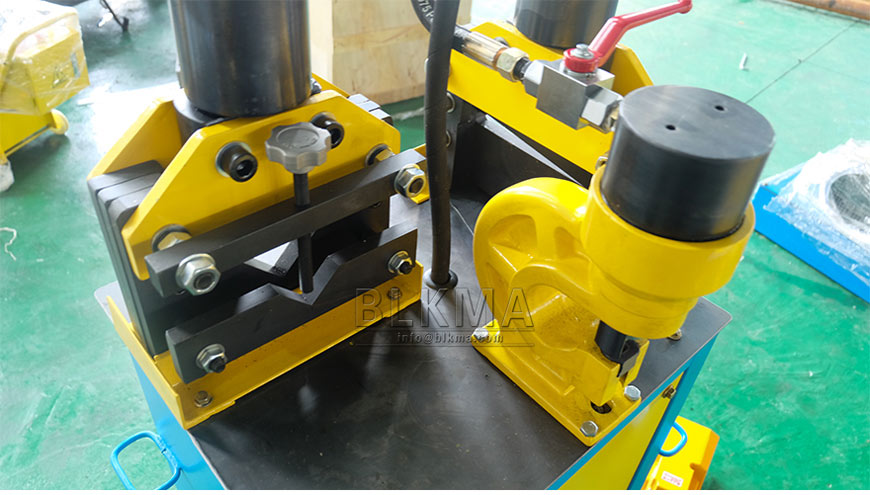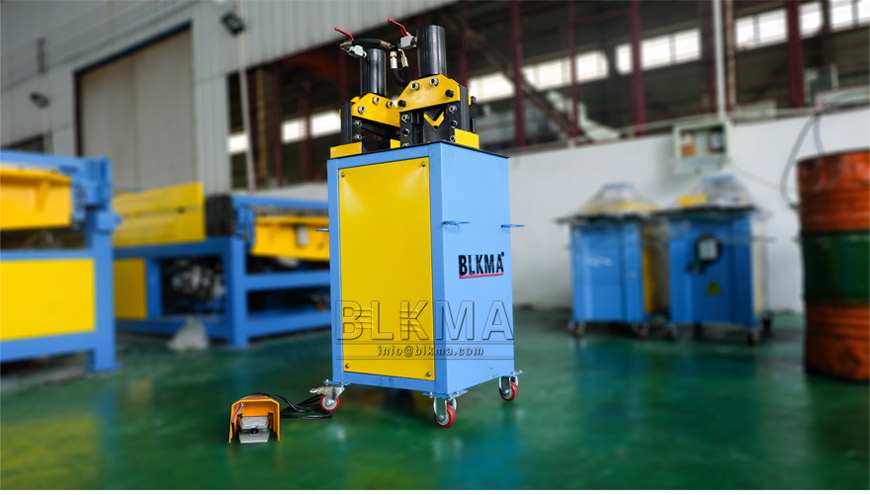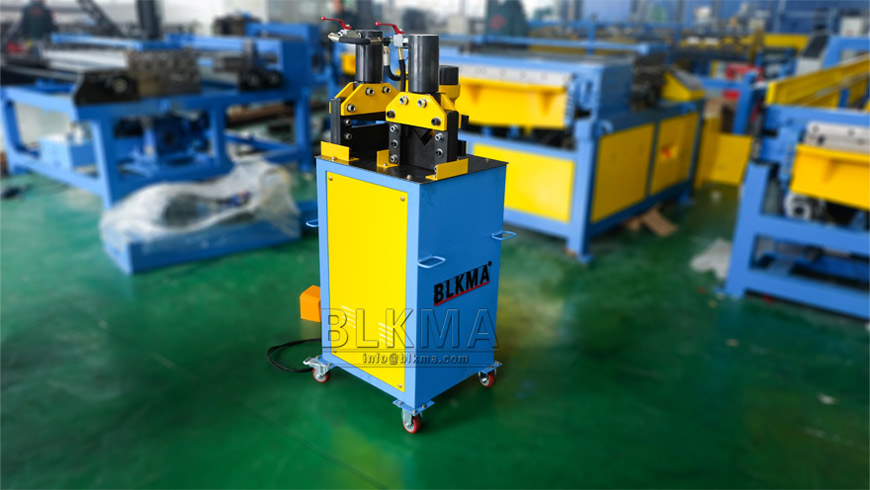 Performance Features of Pneumatic Angle Shearing Machine:
There are two types: pedaled type and pneumatic type: and it's used for notching or cutting right angle on sheet metal.
Main Technical Parameters of Pneumatic Angle Shearing Machine:
Model

Sheet thickness

(mm)

Angle Size

(mm)

Weight

(Kg)

Demensions(mm)

L*W*H

Q-1.2*80

1.2

80*80

50

420*290*950

QD-1.2*80

1.2

80*80

70

650*300*1000